Verde Valley Vineyards
Estate Vineyards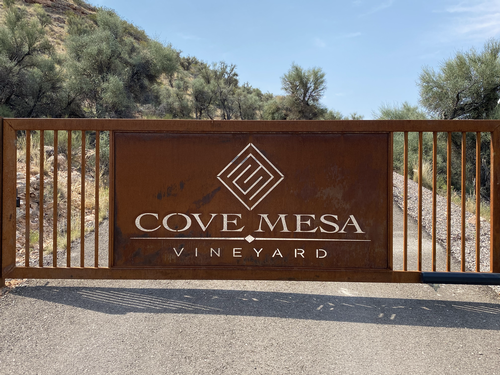 Owned and operated by Emil and Cindy Molin, our first estate vineyard is located on Cove Mesa, a limestone outcropping in Cornville in the Verde Valley.
Our newest estate vineyard, which is owned and operated by Cove Mesa Vineyard, LLC, is located on Cornville Road and Solair Road and is a mixture of sandy loam soils and limestone with 2 blocks of grapes : Assyrtiko and Aglianico.
Dos Padres Vineyard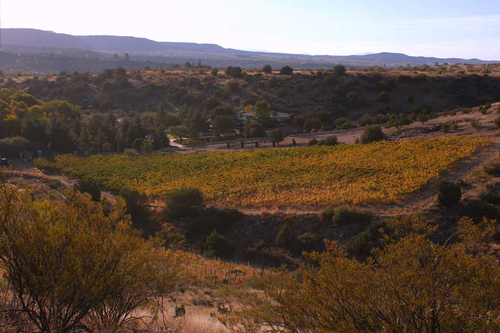 Ranging from 3,400 to 3,650 feet Dos Padres Vineyard was planted in the spring of 2011 to nine acres of vines. It lies across Oak Creek, but well above the Page Springs Home Vineyard and the Winery.
House Mountain Vineyard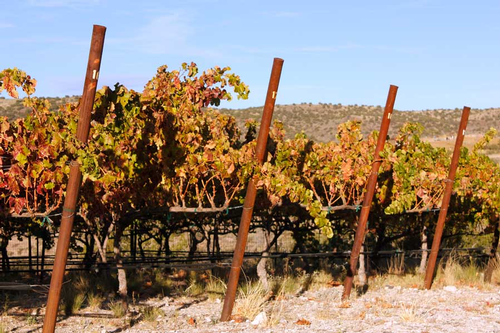 At an average of 3,550 feet, House Mountain Vineyard was planted in the spring of 2011. Its eight acres of vines lie on the western slope of House Mountain volcano.
---
Willcox Vineyards
Rhumb Line Vineyard

Situated on 60 acres in the Willcox AVA in the foothills of the Dos Cabezas Mountains. Planted in alluvial soil, the estate grows Spanish, Italian and Rhone varietals.
Golden Rule Vineyards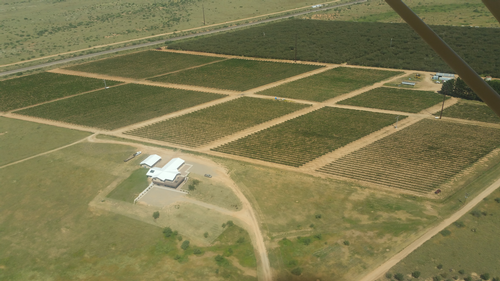 Owned and operated by Jim and Ruth Graham on their farm near Cochise, Arizona. At 4,350 feet elevation near the north end of the Dragoon Mountains, fertile high-desert soils and exceptionally high quality water provide the basic nutrients for this 26 acre vineyard that was started in 2007.
Rolling View Vineyard


Located within the Willcox AVA, sits at an average elevation of 4,200 feet. Purchased in 2011, and with 27 acres currently under production, the 80-acre estate in an area termed the Willcox Bench. The soil compositions are well-draining gravelly and sandy loams.
Carlson Creek Vineyards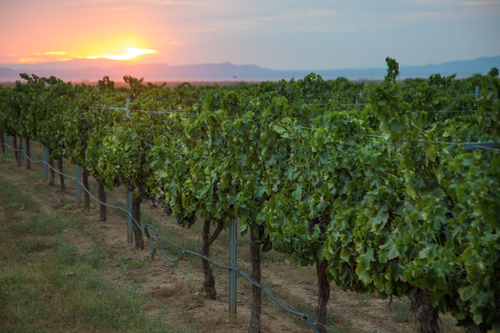 Spans across a lush 280 acres just outside of Willcox, Arizona – situated off Kansas Settlement Road and Robbs Road. The vineyard sits at an elevation of 4200 feet, which provides a completely different environment than what is typically found in Arizona.